Press Room
Media Kit
8-28-16-updated-II-curse-of-the-bridal-chamber-without-Bridal-Chamber-blurbs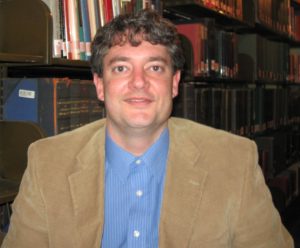 Hunter Murphy is a writer from Florida. Some of his literary heroes include P.G. Wodehouse, Eudora Welty, Christopher Morley, Eugene Walter, and Agatha Christie. He released Imogene in New Orleans, the first novel in the Imogene and the Boys series, in 2014 and has followed up the book with The Curse of the Bridal Chamber (September 2016). He works and spends a lot of time in libraries.
Website http://huntermurphywriter.com/
Twitter https://twitter.com/YeahHunter
Instagram https://www.instagram.com/hmurphywriter/
Facebook https://www.facebook.com/HunterMurphyWriter/
Pinterest https://www.pinterest.com/huntermurph/
Google+ https://plus.google.com/+HunterMurphyWriter/posts
LinkedIn https://www.linkedin.com/in/hunter-murphy- 716a3466
In The Curse of the Bridal Chamber, the indomitable senior sleuth Imogene and her outrageously endearing Alabama family find themselves in hot water while on a family vacation at a mermaid convention in sunny Florida. When Imogene and her brood, including Goose the bulldog, encounter a dead body floating in the freshwater springs beneath their glass-bottom boat, the local police immediately arrest one of the Alabama visitors for the crime.
Now the aging amateur crime solver must exonerate her own family, but unearthing a killer among the park's past and present mermaids and employees promises to be no easy task, since so many of them are thrilled that the victim is sleeping with the fishes. And a decades-old curse that has deposited more than one dead body in the Bridal Chamber spring now seems focused on Imogene and her kin, who are wading into dangerous waters indeed. Witty and colorful, The Curse of the Bridal Chamber will keep you enthralled until the final surprising revelation.
Praise for The Curse of the Bridal Chamber:
"The whimsical specter of a mermaid convention helps set the tone for the sense of humor that runs between Imogene and her kin…Through it all is the sense of wonder and fun of a senior citizen who is plucky, engaged, and on a mission. Readers who love mysteries that move beyond genre problem-solving …will relish the adventures and encounters of Imogene and her wacky band." Midwest Book Reviews

"The heroine's second outing, packed with zany characters, nicely captures the feeling of a Florida water park…" Kirkus Reviews





by