Book signings and author appearances in 2015
I had an absolute marvel of a time in Baton Rouge on Halloween weekend. I attended the great Louisiana Book Festival. It was too good for words.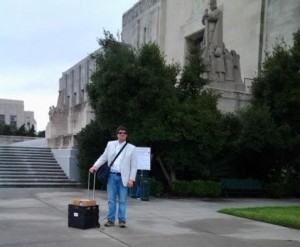 What a wondrous event. You'd be hard-pressed to find a more hospitable group of folks than Jim Davis and his merry band of festival organizers. I cannot say enough good things about the event, from the excellent author party on the night before to the interviews, author talks, and book-signings. They were fantastic.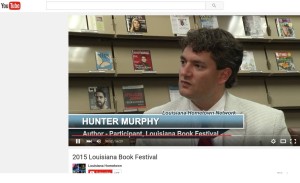 The weather was less than ideal, but in spite of it, the organizers were welcoming and wonderful. Plus, I got to meet Cokie Roberts, M.O. Walsh, T. Geronimo Johnson, Denis Dunaway (the bassist and co-songwriter for the band Alice Cooper), Jennifer Horne, Wendy Reed, and so many other good ones.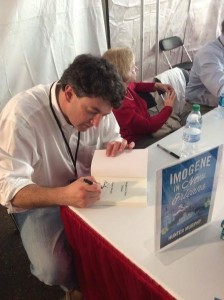 I signed copies of Imogene in New Orleans in the the Barnes and Noble Tent. I got to talk about New Orleans with the truly talented writer and illustrator Nevada McPherson.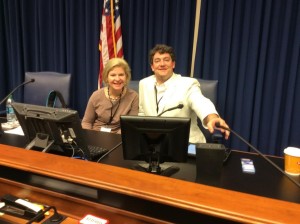 And of course on the way down to the Festival, I stopped in New Orleans and wandered around the French Quarter with my spouse and some friends who may or may not have made appearances in my book.
A few months later, I was invited to the Tuscaloosa Public Library's Holiday Open House.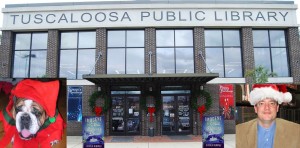 I finally ran into one of my all-time favorite book folks, Don Noble, a professor who taught at the University of Alabama when I was in college. I took about four or five of his classes. He introduced me to the works of Welty, Willa Cather, the stories of Fitzgerald and Hemingway, the Agrarians, EUGENE WALTER (sorry for shouting but Eugene's praises deserve to be shouted, such a clever man was he). I partly blame Dr. Noble for so interesting me in writing and writers that I've been trying my hand at it for the last twenty years.  I don't think I ever related to literature the way I did during his classes. And I took all of his classes because of it.
Dr. Noble just so happens to be married to the wildly, wildflowerly talented Jennifer Horne. Here he is with Jennifer on the left and Wendy Reed (another real deal writer).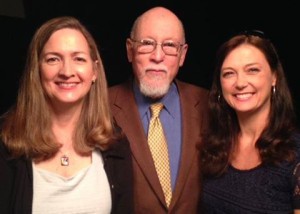 My spouse Danny and I got to chat with Dr. Noble for a good long while. It had been 20 years since we'd last spoken and I had so much to say. He's one of the best there is and if you ever have a chance to meet him, you should do so.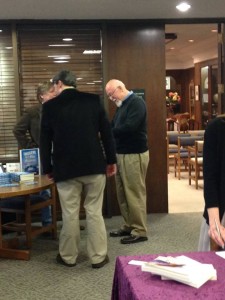 I never thought I'd have as much fun as I've had trying to be an Author. I've met some of the best people you can meet and I've enjoyed myself with wild abandon. 🙂



by